How to install digital signature tool on FPT.eContract
User can easily install the digital signing tool on FPT.eContract to complete the signing of an electronic contract by following these steps:
1. Download the installer to the workstation from the website https://econtract.fpt.com.vn
2. Double click the file FPT.eSignatureIntaller.msi.
The system displays the settings screens.
Click the Next button to install.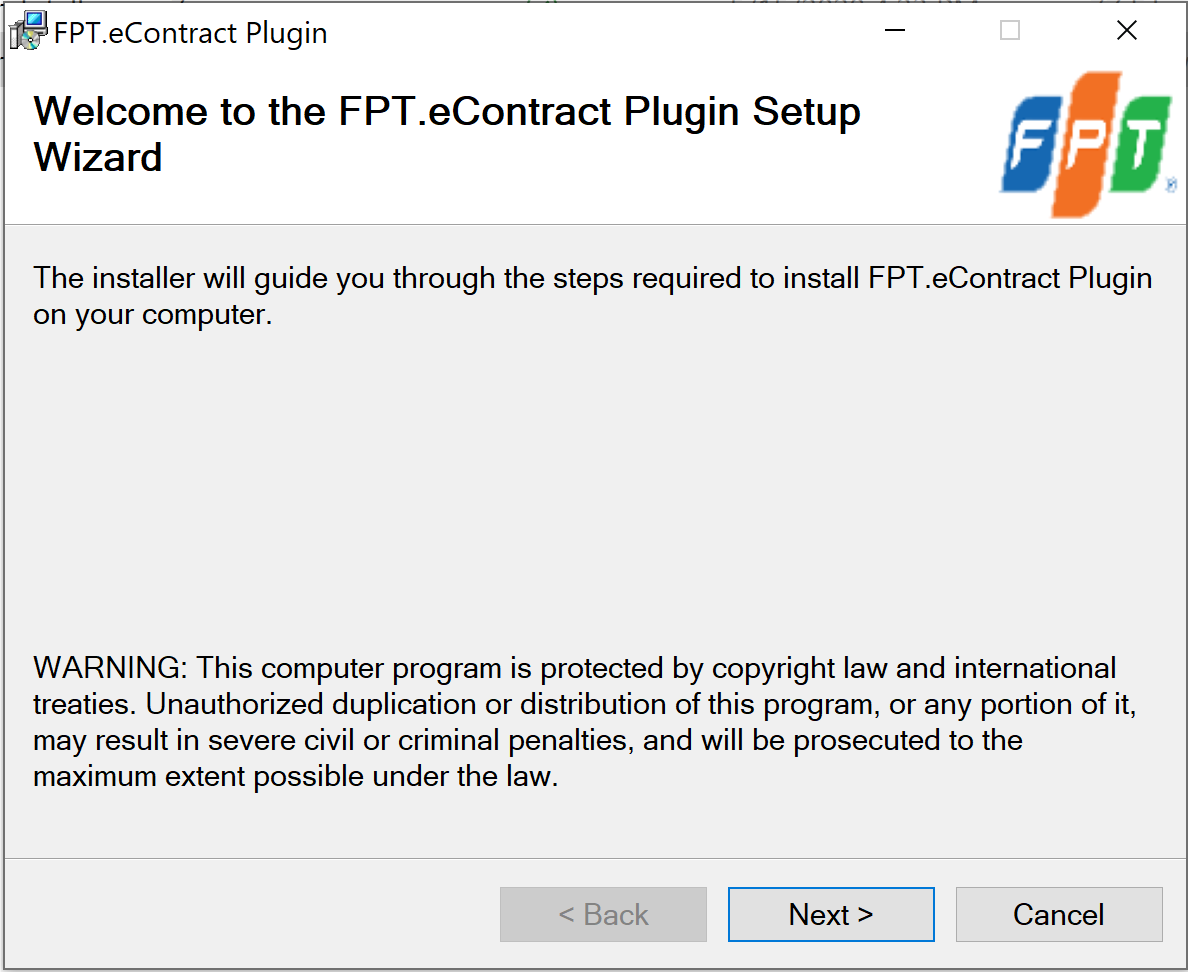 3. After installation is complete, the program runs permanently in the computer as shown.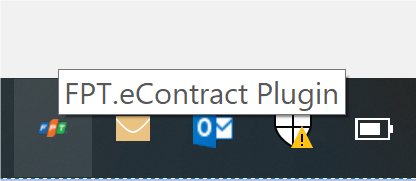 Users are advised to ensure that the FPT.eContract Plugin is enabled before start signing. In case the tool is not enabled, when the user chooses to digitally sign, the system will notify "cannot connect to FPT.eContract Plugin".
In this case, the user needs to go to the folder "C:\Program Files (x86)\FPT\FPT.eContract Plugin\" and run the file FPT.eSignService.exe to run the tool.
For more detailed information and consultation on FPT.eContract, contact us via:
FPT Information System Company Limited – FPT Information System
Address: 22nd floor, Keangnam Landmark 72 Tower, E6 Pham Hung, Hanoi
Hotline: 0934.453.466 – 0934.583.499 VND
Website: https://econtract.fpt.com.vn